PRODUCTION
First and foremost, we are a production company that is absolutely obsessed with getting exactly the right content based on your needs. Full stop. Although we have lots of in house capabilities, we also rely on a close network of trusted collaborators that we can select to meet the exact needs of the client, rather than forcing a particular aesthetic or style on all of our clients.
It's a big passion here. Whether in our cushy studio, on an epic bike ride or crashing through waves, we can get the shot.
Unless your brand is Luddites.com, moving pictures should probably be a part of your content. We focus on video that tells stories with a sense of depth and character.
Reading is not dead. Saying just the right thing, with the perfect voice, tone and timing is as powerful as any image or film.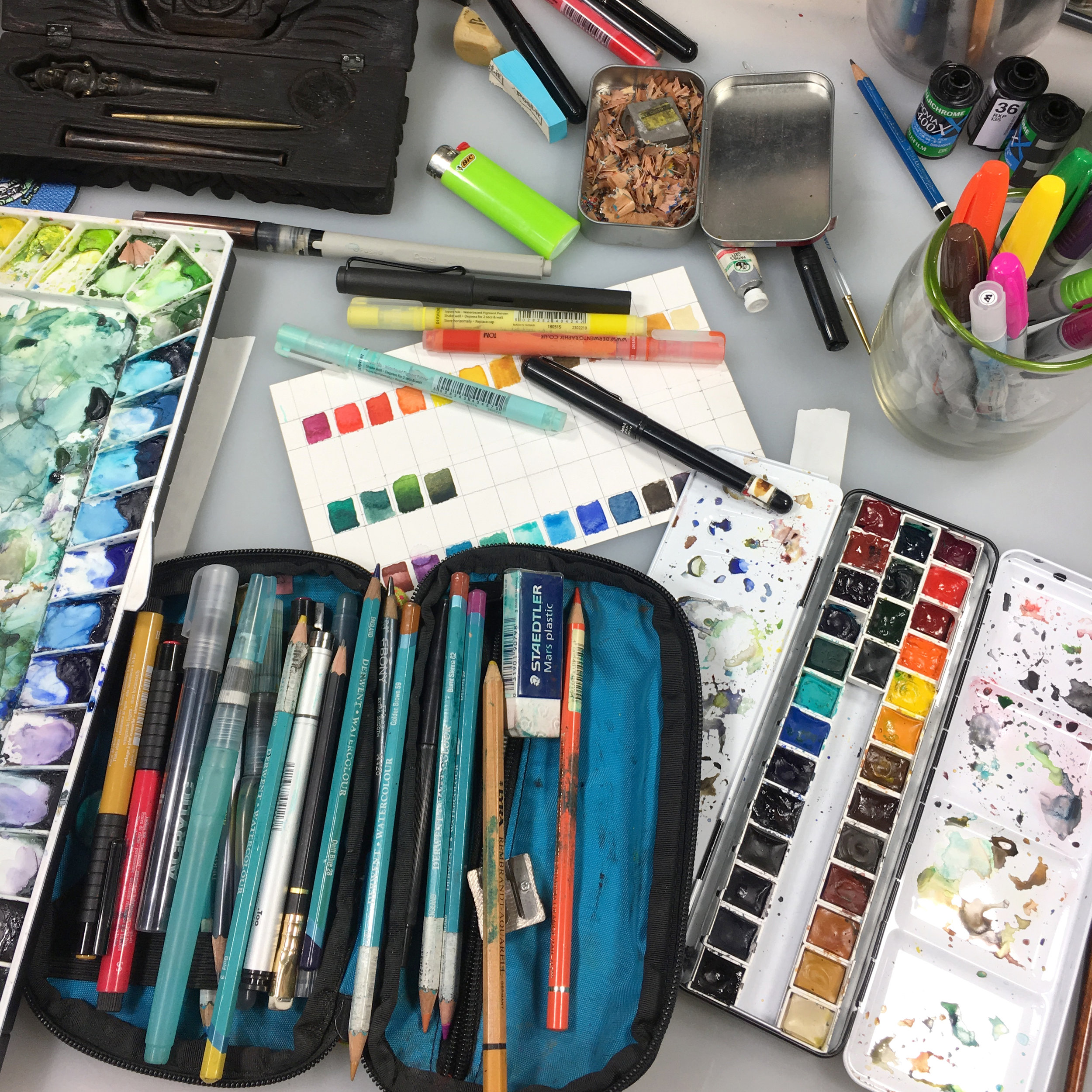 Make it the centerpiece of a project, or use illustration to enhance and refine the message. Either way it is an extremely pointy arrow to have in the quiver.
Tying the raw assets together and sprinkling on the right amount of creative design to drive a message is our goal. We don't just put this here and that there ... hell no, there is a reason for it all.
Photographers can do a lot behind the lens, but stylists work to make sure everything in front of the lens is amazing. We don't leave any detail to chance and make sure every aspect of the photo or video looks like it belongs.
All creative work happens somewhere. When that place is not a studio, then we know where to go, how to get there, when the light looks best and what is needed for permissions, permits, etc. Santa Cruz itself offers stunning photo backdrops, and we are a short drive away from iconic city scenes to world famous landscapes.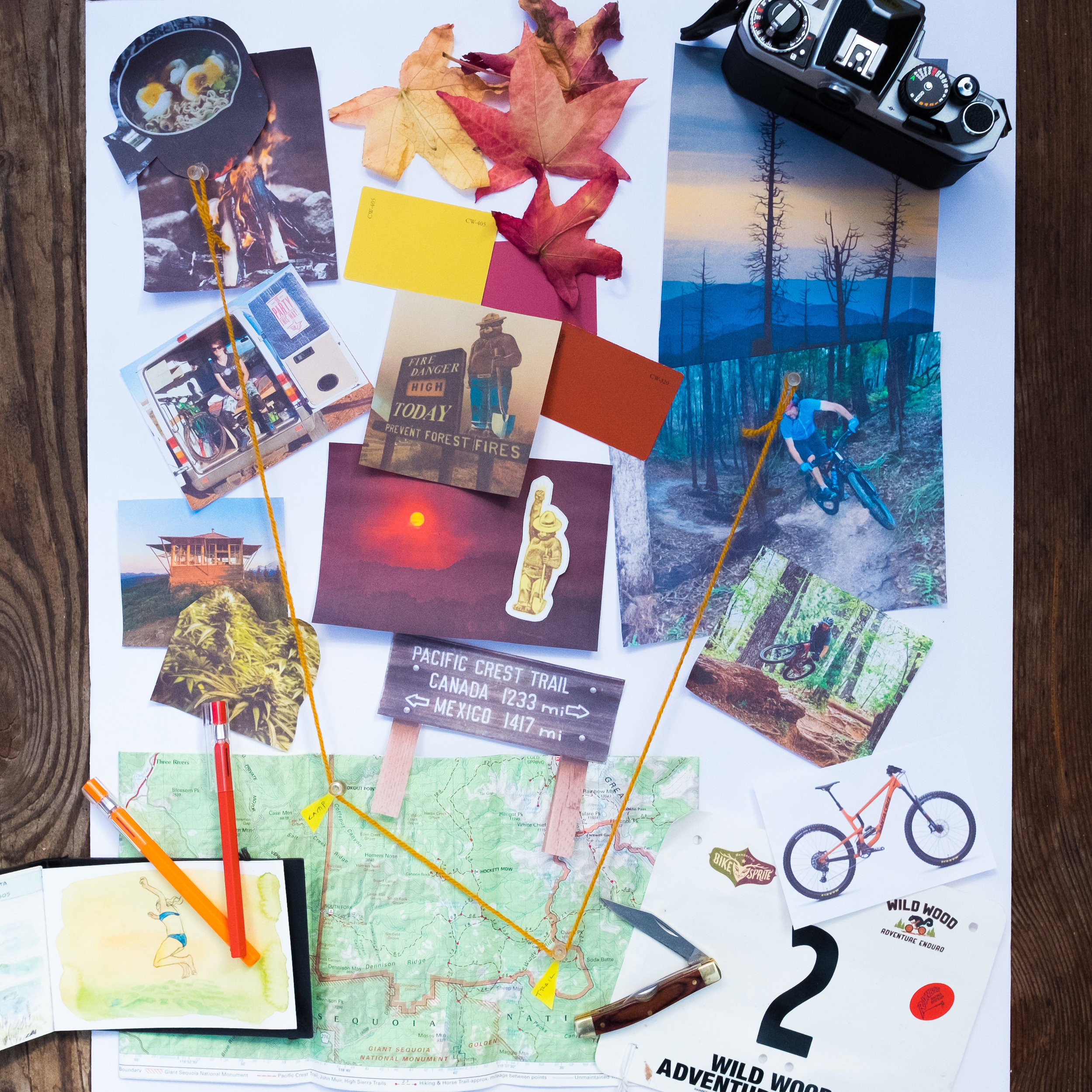 Everyone needs to be square on the visual objectives before and during a photo shoot, campaign or any other project. This includes lots of dialogue between the creative and the business sides, with mood boards and other guides that convey the look and feel in a way that everyone can understand.
Loving is the ocean, kissing is the wet sand, we've got the look. We can find the right folks, with the right look for your photos and handle all the screening, scheduling, releases, etc.
Co-Founder / Producer / Scouting / Casting - Robin comes from the business world as a manager in the outdoor consumer goods industry. His role is often as the referee between the business objectives and creative passion, working to make sure both sides win in a big way. He can also lift heavy things.
Co-Founder / Photo Stylist / Art Director - Laura's long career in the photo industry, has honed her skills in the visual arts and styling to the point where it is instinct. She has worked with an amazing list of prestigious clients, in industries spanning from home goods to fashion to outdoor brands. lauracookstyle.com
Illustrator - Chris is extremely technically talented in terms of his drawings and watercolors, but he is also a master at expressing ideas and concepts that are otherwise impossible to capture in images. He is an experienced outdoorsman as well and often does double duty as model and stuntman (only on Fridays). chrismcnally.com
Photographer / Filmmaker / Art Director - Vernor lives a creative life. His best work comes from being part of, and fostering actual experiences, that he then expertly captures. His eye even works when it isn't behind a lens and he has a knack for project art direction as well. brianvernor.com
Filmmaker - The best storyteller we know. Dominic is certainly a whiz with the camera gear and in the editing bay, but his other true strength is his relentless dedication to finding and telling stories with feeling and depth. encompass films.com
Graphic Designer / Creative Director - We borrow Eli whenever we can to chime in on all things creative. He has broad interests that allow him to bring an uncanny amount of new and interesting ideas to the table. And then he can make them appear on a computer machine. wdg
Photographer - Helynn saddles up in the Offsite Studio office and specializes in architecture, interiors, home, garden and lifestyle photography. Her post production editing and retouch skills are phenomenal helynnospina.com
Words - As at home interviewing a World Champion, or writing about bicycle pumps or English suede shoes, Chipps has honed his excellent writing skills over the last quarter century of bike journalism, brochure writing and magazine editing. Whether it's an extended interview, a wry observation in a single sentence or a tightly-briefed brochure on a complicated topic, he's equally at home writing readable, engaging copy about it. singletrackworld.com
Meeting Room O
Although the Offsite studio itself is a sanctuary, we often take our business to Meeting Room O. These are eclectic Outdoor adventures that we wholly organize, which first and foremost have a compelling story that everyone wants to hear. These always include interesting people, new ideas, uncommon places and unique voices. Each "meeting" results in a stockpile of content, that might include photos, video, words or illustration. Learn about our upcoming trips to Meeting Room O and how you can become a partner.
Regular Deliveries
Let's face it, modern marketing requires a constant stream of content. We can arrange regular drops of content for a flat fee. All you would need to do is supply the right products, and then meet monthly to tweak the direction, adjust the guard rails and turn the volume knob up or down. We'll arrange everything else from locations to models to props and to deliver content that keeps your social media and web beasts fed.
Project by Project
Whether it is the seasonal catalogue, a new product launch or an annual photo shoot, we'll set up a consultation and from there build out a project proposal that works for your budget. Each of our projects includes a carefully built schedule that works backwards from the delivery date, along with crystal clear direction on what the end product looks like.
Annual Creative Fee
Let's say there are several projects lined up for a year, even if the all specifics aren't nailed down, we'll work to wrap them up in an annual creative fee for you. This brings an economy of scale that can help reduce the price versus a project by project approach and guarantees availability for all projects.